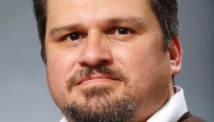 Editor's note: Ruben Navarrette Jr. is a CNN.com contributor and a nationally syndicated columnist.
By Ruben Navarrette Jr. , CNN Contributor
San Diego (CNN) - In Texas, where voters will go to the polls on Tuesday, politics can be brutal.
Case in point: the Republican primary for the U.S. Senate seat being vacated by Sen. Kay Bailey Hutchison. It's rough and dirty and personal. And, whether it ends Tuesday or continues on to a run-off on July 28, it could blow up all the bridges that Republicans in Texas built over the years to Hispanic voters.
This is because, in the 11th hour, the primary went down a muddy road. That is, if you think that accusing a candidate with a Spanish surname of favoring "amnesty" for illegal immigrants - with no evidence to back it up - is hitting below the belt because it raises questions about divided loyalties and feeds into the perception that all Hispanics favor open borders and unlimited immigration.
No kidding. There are those Americans who are convinced that Hispanics are working behind lines to help Mexico reclaim the Southwest in an elaborate "reconquista."