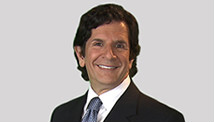 Editor's note: Mark NeJame is a CNN legal analyst and contributor and has practiced law, mainly as a criminal defense attorney, for more than 30 years. He is the founder and senior partner of NeJame, LaFay, Jancha, Ahmed, Barker and Joshi, P.A., in Orlando. Follow him on Twitter: @marknejame
By Mark NeJame, CNN Contributor
(CNN) - Ever since the Trayvon Martin case came to national attention, George Zimmerman has been described by some as having racially profiled the 17-year-old before he was shot and killed.
There's a difference of opinion about whether racial profiling was actually involved, but a key question that is often overlooked is the distinction between profiling by a citizen and profiling by a member of law enforcement. That distinction is likely to be crucial in determining the direction the case may go.
As a criminal defense attorney for more than 30 years, I can't even begin to recall how many cases my firm has handled that involved challenging law enforcement officers for the practice of stopping or searching an individual based on what is typically referred to as racial profiling.
Essentially, racial profiling occurs when race, national origin or ethnicity is the primary or sole consideration used by an officer of the law when intervening in a law enforcement capacity. Racial profiling is a form of discrimination that is not only despicable, but also is an illegal and improper basis for any police officer to stop, search, arrest or investigate another person.
The issue of racial profiling has been bandied about often in discussions of Martin's shooting. As with many things concerning the case, much misinformation has circulated.
Zimmerman was not a law enforcement agent. He was a civilian, operating under different legal standards than those applied to the police. Merely because he was a neighborhood watch captain does not attach law enforcement status to him.