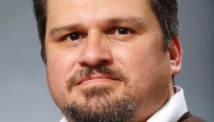 Editor's note: Ruben Navarrette Jr. is a CNN.com contributor and a nationally syndicated columnist. 
By Ruben Navarrette Jr. , CNN Contributor
San Diego, California (CNN) - For anyone who wants to make a serious play for the Latino vote - and not just go through the motions - here's what you need to know: Latinos are single-issue voters.
The issue is respect. Or, as we say, respeto. Nothing else matters. If you want the votes of Latinos, show some respect. Or we'll show you the door.
I know what you're thinking. What's so special about this constituency?
Three things: Size, geography and unpredictability. In 2008, about 10 million Latinos voted; the 2012 figure could be higher. Latinos are well represented in "battleground" states (i.e. Colorado, Florida, Nevada, New Mexico). And, in the case of the Mexicans and Mexican-Americans who make up about 66% of the U.S. Latino population, they're in play because they have shown a willingness to vote for moderate Republicans even though most are registered Democrats.
Polls show that Latinos are just like other voters in that they care about education, jobs, the economy and health care. But their antennae go up when they see politicians using the immigration issue to scare up votes - and, in the process, treating them like piñatas.