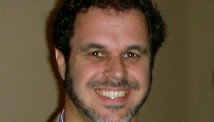 Editors Note: David M. Hall is the author of "Allies at Work: Creating a Lesbian, Gay, Bisexual, and Transgender Inclusive Work Environment." He teaches courses on LGBT issues and bullying prevention, and tweets @drdavidmhall.
By David M. Hall, Special to CNN
(CNN) - Every June, the lesbian, gay, bisexual and transgender community celebrates pride month.
But this year marks a turning point from previous celebrations as American attitudes are changing, and more gays and lesbians are supported and included in our society.
The LGBT community feels a greater sense of belonging today more than ever before thanks to a number of laws, policies and procedures changing the national discourse.
For the first time, a sitting president has said he supports same-sex marriage, followed by a number of high-profile organizations and figures.
A year ago, same-sex marriage was permitted in five states and in the District of Columbia.
The Defense of Marriage Act, which defined marriage solely between a man and a woman, was federal law.
A year later, New York, Maryland and Washington have passed laws allowing same-sex marriage, and a federal appeals court has struck down key parts of DOMA.
This decision was supported by some of America's Fortune 500 companies, including Starbucks, Nike and Xerox. They, along with other businesses, signed a brief that stated this act negatively affected their business.
That is something I hear with some of the senior leaders of corporate clients I consult: Marriage inequality is bad for business.
For example, if a company wants to recruit someone who is moving from a state that allows same-sex marriage to a state that does not, the possibility of a legal dissolution of a marriage becomes a consideration for a candidate.
This year, 190 companies received a perfect LGBT inclusion rating from the Human Rights Campaign. This survey evaluates nondiscrimination policies, benefits and other criteria.
Edie Egwuonwu, a diversity manager for a Fortune 500 company, recognized this change in her own company. "More and more in a corporate environment what is going in the closet is intolerance," she said.
Plus, in some of the most conservative institutions, there have been changes.
In the military, "don't ask, don't tell," a rule that did not allow gay men, lesbians and bisexuals to serve openly, is no longer policy.
In communities of faith, bridges are being built.
Tony Perkins, a conservative Christian leader, agreed to have dinner at the home of a lesbian couple, and Mormon allies marched in this year's Gay Pride parade in Utah, promising to listen.
These efforts are a beginning, just as there has been significant attention devoted to lesbian, gay and bisexual issues.
But more and more, inclusion of transgender individuals, such as Jenna Talackova, the contestant allowed to participate in the Miss Universe Canada pageant, are being included in discussion.
The Equal Employment Opportunity Commission now includes gender identity as a protected status.
While these milestones are celebrated, there is still critical and serious work ahead.
Marriage for same-sex couples is denied in 42 states.
Anti-LGBT bullying is a staple of the lives of many children, and tragic suicides, like that of Tyler Clemente, continue to occur.
In my profession, I see both acceptance and rejection.
In a high school class, I met a student who came out in middle school and feels that he finds wide acceptance.
The next week I met a lesbian from a neighboring district who gets harassed, not just in school but also at the supermarket and mall.
I train employees out at work who have marriage or domestic partner rights. They face the same legal struggles with divorce and separation with which married, heterosexual couples contend. At another workplace in the same city, there is a gay public employee who faced hate crimes from his co-workers.
It is not uncommon to hear heterosexual, male teens express support for equal rights for lesbians, gays and bisexuals but follow it with a threat of violence for "guys who pretend to be chicks."
In America today, we can have two individuals from the same city who are the same age but have entirely opposite experiences: One experiences acceptance and the other rejection.
While the tide is indeed turning, there is more that needs to be done.
We must speak up when someone makes a joke about those who are lesbian, gay, bisexual or transgender.
We need to stand for equality in our workplaces, schools and communities, advocating for laws, policies and procedures that allow all LGBT individuals to experience the dignity of inclusion.
We have a responsibility to act.
The opinions expressed in this commentary are solely those of David M. Hall.