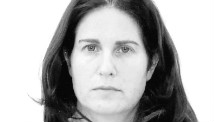 Editor's note: Orit Avishai is an assistant professor of sociology at Fordham University. She is the author of "Managing the Lactating Body: The Breast-Feeding Project and Privileged Motherhood."
(CNN) - Adele, who won big at the 2012 Grammys, once told Karl Lagerfeld off when he said that she was talented and pretty but a little too fat. Maybe his words got to her.
The British pop star made news this week when she admitted to wearing four pairs of Spanx under a dress that wowed the audiences at the Grammys. Apparently, this was an improvement over her original dress that featured a built-in corset and in which she passed out when she tried it on.
Spanx is a line of undergarments that offers solutions for women of all sizes and shapes. You can target bulging stomachs, jiggling upper arms, aging breasts and any other body part that may need some enhancement. No longer an item of fantasy play or a secret amongst plus-sized women, Spanx products have become prized accessories flaunted by the Kardashians, Oprah and suburban moms.
Spanx's selling point is that it helps smart, successful women of all ages to build their confidence by, well, looking good. But playing with fire might be a more adequate metaphor when we consider that less than half a century ago, women denounced Spanx-like garments as symbols of oppressive beauty standards.