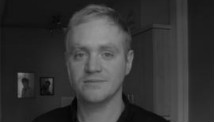 Editor's note: James Montague is an author and journalist who writes for the New York Times, CNN.com, GQ and World Soccer. You can follow him on Twitter @JamesPiotr. 
By James Montague, Special to CNN
While many Americans anticipate the final game between the Miami Heat and the Boston Celtics on Saturday, or the Manny Pacquiao-Timothy Bradley boxing match, the rest of the world will be transfixed as one of the most highly anticipated sports tournaments begins Friday: soccer's 2012 European Championship.
Photos: Who to watch in Euro 2012
The lead up to the month-long tournament, which is co-hosted in the former communist Eastern European states of Poland and Ukraine, has made worldwide headlines –and not all for the right reasons.
Racism, rather than Ronaldo and Ribery, dominates Euro 2012 storylines
It has been a drama that involves a jailed former prime minister, controversies related to corruption and accusations of endemic prejudice that highlight the differing nature of racism in Europe compared to America.
Over the next month, Eastern Europe will host many of the best players in the world beginning with Poland taking on Greece on Friday evening in the Polish capital of Warsaw.
For most Americans, soccer is only part of the consciousness every four years with the FIFA World Cup.
And apart from the Olympics, and the U.S. national soccer team, American sport doesn't enjoy the same kind of international tournament experience that soccer thrives on.
But it also means that U.S. sport is somewhat inoculated from the geopolitical controversies.
In the world of soccer, politics is never far from the sport, as with this year's 2012 European Championship – Euro 2012.
Video: Lone road to the Euro 2012 cup
The decision to award Poland and Ukraine to host Euro 2012 –- two countries that were under communist rule just over two decades ago –- was a controversial one.
Initially, there was a question whether both countries could logistically be prepared to host such a tournament.
But then wider political and social issues were raised.
The first centered around the human rights record of Ukraine, and the treatment of the country's former prime minister, Yuliya Tymoshenko.
She's currently jailed on what human rights groups consider trumped up political charges.
When she was allegedly assaulted in jail earlier this year, several European leaders threatened to boycott the tournament, including German Chancellor Angela Merkel. As a result, the British government has since confirmed it will not be sending any of its politicians to Ukraine.
The second issue, and perhaps most damaging, is the alleged racism and anti-Semitism at soccer matches.
Video: Soccer pioneer speaks about racist abuse
Last month, "Stadiums of Hate," a BBC documentary, showed a controversial portrait of racism and anti-Semitism among some soccer fans in Poland and Ukraine.
The pictures were brutal: Ukrainian fans giving what appeared to be straight armed Nazi salutes at matches; black players subjected to monkey chants; non-white fans being viciously attacked in the stands.
As recently as Thursday, there were reports that the Dutch squad had been subjected to monkey chants by a handful of Polish fans while training.
While country's like England and Germany had waged seemingly successful campaigns to stamp out racism in its football stadiums, Poland and Ukraine lagged well behind.
Many concluded that they should not have been awarded the tournament.
There is no doubt that both countries still have problems both with anti-Semitism and racism.
I remember a 2010 trip to Poland – home to the world's largest Jewish population before the Second World War – where I could buy a carved wooden caricature of an old Jewish man (complete with hook nose and holding a Polish coin) openly in Warsaw's rebuilt old square.
Remarkably, few saw it as anything but a bit of a joke.
Earlier this year, an Anti-Defamation League survey claimed that 48% of Poles that responded exhibited anti-Semitic views.
While racism in America can find its roots in slavery and the struggles multi-cultural communities have had living together side by side, the problem in Eastern Europe is different.
Until independence, both Poland and Ukraine had been isolated, first under the boot of Nazi Germany and then Soviet communism.
The globalized world that seeped in with capitalism after the collapse of the former Soviet Union brought new challenges in the way cultures, races and religions began to mix.
But attitudes have softened, and tolerance increased over that time.
John Goodson, Poland's first black parliamentarian, came to the country from Nigeria 20 years ago. "It is not that people are racist, they simply have not been exposed to other cultures," he told Reuters.
"As Poles get to know other people, this is getting steadily better, although we still have some way to go."
It is not an excuse, but does show that the region is starting from a much lower base than the rest of Europe, which still has deep seated problems.
Former Polish striker condemns racism
Spain still has a huge issue with racism in its stadiums. The same Anti-Defamation League survey found that 53% of respondents had anti-Semitic views, more than Poland.
Monkey chants at players have been heard in Italy, and anti-Semitic chanting in the Netherlands.
And top England defender John Terry – who will be playing at Euro 2012 – is awaiting trial for allegedly racially abusing an opponent, charges he strenuously denies.
In two decades, Poland has grown to be a leading European nation, a member of the European Union with a growing multi-cultural population.
Ukraine finds itself at the crossroads of greater European integration or closer ties with Russia.
While attitudes are changing, the tournament will go some way to determine how far they have really come.
At Euro 2012, the world will be watching Poland and Ukraine's every move, both on and off the pitch.
The opinions expressed in this commentary are solely those of James Montague.