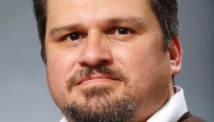 Editor's note: Ruben Navarrette Jr. is a CNN.com contributor and a nationally syndicated columnist.
By Ruben Navarrette Jr. , CNN Contributor
San Diego (CNN) - In my CNN.com column last week, I wrote that the first thing a candidate running for office needs to know about Latino voters is that they value nothing more than respect.
Here's the second thing: It's not respectful to lump together Latino U.S. citizens with Latino illegal immigrants.
Not all Latinos in the United States arrived here five minutes ago. In fact, some of us come from families who have been here for five generations. And there are those in the state of New Mexico who can trace their roots in the Southwest back several hundred years.