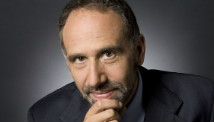 Editor's note: Dean Baker, an economist, is co-director of the Center for Economic and Policy Research, a progressive economic policy organization. He is author of "The End of Loser Liberalism: Making Markets Progressive."
By Dean Baker, Special to CNN
(CNN) - The Federal Reserve's newly released Survey of Consumer Finances confirmed what most of us already knew: The middle class has taken a really big hit.
Between 2007 to 2010, the typical family had lost nearly 40% of their wealth. And, despite that our economy was 15% larger in 2010 than in 2001, the typical family's wealth decreased by 27.1% since 2001. On top of that, income had fallen. Median family income in 2010 was down by 7.7% from its 2007 level and 6.3% from its level a decade ago.
The picture looks dismal, doesn't it? But none of these numbers are surprising really. Is the average American poorer than before? Yes.