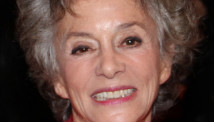 Editor's note: Stephanie Coontz teaches history and family studies at the Evergreen State College in Olympia, Washington, and co-chairs the Council on Contemporary Families. Her most recent book is "A Strange Stirring: The Feminine Mystique and American Women at the Dawn of the 1960s."
By Stephanie Coontz, Special to CNN
(CNN) - The July/August cover story of the Atlantic, "Why Women Still Can't Have It All" by Anne-Marie Slaughter, has ignited a firestorm.
One side accepts the author's argument: that feminism has set women up to fail by pretending they can have a high-powered career and still be an involved mother. The other side accuses Slaughter, who left her job as the first female director of policy planning at the State Department, of setting women back by telling them to "rediscover the pursuit of happiness," starting at home.
Slaughter's article contains a powerful critique of the insanely rigid workplace culture that produces higher levels of career-family conflict among Americans - among men and women - than among any of our Western European counterparts, without measurably increasing our productivity or gross national product. And she makes sensible suggestions about how to reorganize workplaces and individual career paths to lessen that conflict.
Unfortunately, the way the discussion is framed perpetuates two myths: that feminism is to blame for raising unrealistic expectations about "having it all" and that work-family dilemmas are primarily an issue for women.