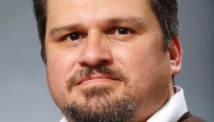 Editor's note: Ruben Navarrette Jr. is a CNN contributor and a nationally syndicated columnist with the Washington Post Writers Group. Follow him on Twitter: @rubennavarrette.
By Ruben Navarrette Jr. , CNN Contributor
(CNN) - First, here's what Arizona got wrong: Once upon a time, some lawmakers there decided that the state had a problem with illegal immigrants - most of whom are Hispanic. So they drafted a sweeping law that wound up inconveniencing, singling out and foisting second-class citizenship upon all Hispanics, including those who were born in the United States.
They are the real injured party in the Arizona drama. In its decision on Arizona's immigration law this week, the Supreme Court almost set things right. In a split decision, it struck down three parts of the law, but unfortunately it let stand the worst part, and it is U.S.-born Hispanics who could bear the brunt of the law for many years to come.
For one thing, there are more of them than there are illegal immigrants. Many of the state's illegal immigrants have already left - gone to New Mexico, Colorado, Texas, Arkansas and other more welcoming locales. Besides, U.S.-born Hispanics are not in hiding. They're out and about, living their lives as they have every right to do - and coming into contact with police,
How ironic is this situation? These are the people who, in many cases it is often said, didn't cross the border as much as the border crossed them. Some of my friends in Arizona come from families whose roots in that region go back six or seven generations.