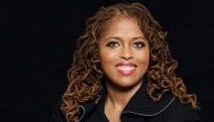 Editor's note: Carolyn Edgar is a lawyer and writer in New York City. She writes about social issues, parenting and relationships on her blog, Carolyn Edgar. Follow her on Twitter @carolynedgar.

By Carolyn Edgar, Special to CNN
(CNN) -Anne-Marie Slaughter's much-discussed article in The Atlantic, "Why Women Still Can't Have It All,"  contains an inconsistency: after describing all the reasons why she had to give up her "dream job," Slaughter writes: "Only when women wield power in sufficient numbers will we create a society that genuinely works for all women. That will be a society that works for everyone."
It's hard to imagine how well the utopian society Slaughter describes will work for female leaders. Those women will still be forced to struggle with the challenges Slaughter describes of trying to hold a position at the top of one's field while maintaining one's commitments to family and community.
The truth is, no one – male or female – who wants to work at the top gets to "have it all." No one gets to be CEO of a Fortune 100 corporation, or managing partner at an international law firm, or United States senator – or President–without making significant personal sacrifices.
Opinion: Why is 'having it all' a women's issue?
I experienced this first hand.
Years ago, when I was an ambitious young associate in an international law firm, the prospects of my own rise to the partnership looked dim.
There were only a couple of women partners in my office, and only a handful of women partners throughout the firm.
Those women partners were either childless and unmarried or seemingly blessed with stay-at-home husbands who shouldered the burden of raising the kids while their wives pursued their career ambitions.
Only one or two of our firm's senior women partners were in dual-career relationships, and their lives – including round-the-clock nannies who logged several thousand miles traveling around the world with the couples and their kids – seemed, in a word, nuts.
I remember the whispered stories about one high-profile litigation partner who had given birth weeks before a bet-the-company trial for one of her biggest clients. Rather than turn the case over to one of her partners, she sent the baby home with her husband and returned to work immediately after giving birth to prepare for trial.
"She FedEx'ed her breast milk home," chuckled another woman at the firm.
The implications were clear: Be the kind of woman who freezes and express ships breast milk to remain lead trial counsel in the firm's most high profile case – with an eye toward eventually becoming the only woman on the firm's managing committee – or molder forever in the second-tier doldrums of firm management.
I learned which kind of woman I was a few weeks after I returned to the firm after having my first child.
Although I'd gotten quite adept at pumping my breasts during conference calls, I simply couldn't handle the hours, the 24/7 sacrifice considered "commitment" to the firm.
I didn't mind leaving as late as 9 p.m., but when I left the office and went home, I needed to be home. I resented the assumption that I would bring work home and continue to work after my daughter was in bed. I despised that the people who scheduled Saturday and even Sunday conference calls failed to understand that personal chores, not to mention family time, had to be squeezed into two days of a weekend.
I felt that some of the round-the-clock expectations were simply hazing rituals, not borne of necessity or client demand, but "I did it, so you should have to do it, too."
When I left the firm to take a job in a corporate law department, I missed law firm practice. By the time I returned two years later, the woman who had express shipped her breast milk home during trial was one of the most powerful and influential women in the firm. I remained curious about her, and asked a colleague who worked for her what she was like as a boss.
His gushing ran counter to the sneering stories I'd heard from other attorneys – mostly women – in the firm. She was a supportive boss. She made sure her staff received great opportunities and were recognized for their contributions.
His comments were sobering.
Like Slaughter, we women lawyers in the firm always talked of how wonderful it would be to have a woman among the firm's power brokers. We spoke of what it would mean to the younger women in the firm to have such a woman to look up to.
We never talked about what life might be like for that woman. We never considered what sacrifices she might have to make to get there, or to remain there.
We snickered about – and judged – a woman who seemed to put her career over motherhood, at the same time lamenting that there weren't more women in the firm's most senior positions. We wanted women leaders without considering the personal sacrifices those women leaders might have to make.
When I left the firm for good after my son was born, I left without bitterness or regret. I had given it a good shot, but the pressures of firm life no longer fit with who I was as a mother. I was no less ambitious than I had been before I had children. But I had to harmonize my career ambitions with motherhood.
Slaughter's major flaw in the piece - her failure to consider that her struggles are simply the challenges that come along with taking the high-powered job at the top - have led many to dismiss the article entirely.
But as Slaughter's article reveals, those of us who are blessed with careers make choices about the role our careers will play in proportion to the rest of our lives.
Mothers should be no different.
The opinions expressed in this commentary are solely those of Carolyn Edgar.