By Melissa Abbey, CNN
(CNN) - Juanita Jones Abernathy, a civil rights activist and close friend of Martin Luther King Jr., has suffered many racial injustices in her time. But that hasn't diminished her patriotism.
"I love America with all her mess," she says, laughing.
For Abernathy, patriotism is an unconditional love: a dedication to the nation's best interest, regardless of how she has been wronged.
But definitions of American patriotism are as diverse as Americans.
Political philosopher and Northeastern University professor Stephen Nathanson explores the subject in his book "Patriotism, Morality, and Peace." He writes that patriotism is generally characterized by "special affection for one's own country; a sense of personal identification with the country; special concern for the well-being of the country; and willingness to sacrifice to promote the country's good."
As the nation reflects and celebrates Independence Day, CNN asked four Americans from different walks of life their definition of patriotism, and how it is reflected in their daily lives.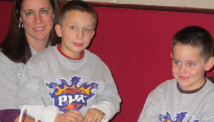 Liz Tatro, 41, of Phoenix is a single mother raising two children, a full-time city employee, and a student.  She is able to attend school with a scholarship from Helping Hands for Single Moms, and says she considers that organization the perfect picture of patriotism.
"I wasn't really going anywhere and had no idea what was coming or where I was going, but Helping Hands is kind of like that board that you stick under the tire to help you get some traction," she says. "That, to me, is patriotism. That is loving your country and trying to help the people in it."
Tatro says patriotism isn't just a national thing. It's about being engaged in her community in small ways, like checking in regularly with her elderly neighbors or the woman down the street whose sister is in hospice. It's also about raising her children to give back.
"I try to teach (my children) love and respect for others, no matter who they are. I teach them to look ahead: 'What can I do to make the future better?'
"Little ripples make the biggest changes."
Matt Jung, 21, is the student advertising manager at the Daily Nebraskan, the University of Nebraska's student newspaper. A Wisconsin native and die-hard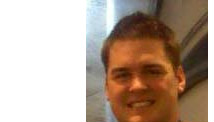 cheesehead, the rising senior says he considers the United States to be the best country in the world, regardless of statistics.
"Patriotism to me is like America is your home team. ... And I'm rooting for my own team. It's my country," he says. "After being born from a pretty conservative family, patriotism is pretty much engraved in my head. You have a very strong belief and a very strong energy."
Jung says when the Fourth of July rolls around, he's "super excited."
"There are so many things you can do here. It's kick-ass. I have rights that no one else has in this whole world," Jung said. "It's our whole history, how we've gotten to today from where our country started."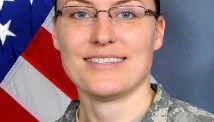 Agata Tyson, 32, immigrated to the United States as a toddler. Her parents were political refugees from Poland escaping the Communist regime. Today, she's a major in the North Carolina National Guard.
"The example that I think of is my dad. He grew up in Communist Poland. He loved his country enough to be thrown into political prison for his action - he was a Solidarity leader," she said. "Patriotism is a love for your country, and that's different than loyalty. ... I think if it as falling along a continuum. At one end of the spectrum is love for yourself, at the other is love for others. Patriotism, I think, falls in the middle. It balances both love for others and for yourself."
As a major in the National Guard, Tyson says she sees patriotic dedication every day.
"It's traditional guardsmen who work 12 days straight, then do drills on the weekend before going back to school or to their jobs. ... That's patriotism: when everybody else is out partying that night but they've got to get up early and go out for a drill."
Juanita Jones Abernathy has been involved in the civil rights movement since the Montgomery bus boycott. Her late husband, Ralph Abernathy, was one of Martin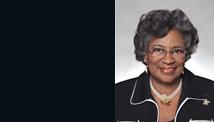 Luther King Jr.'s best friends. She's been all around the world - one daughter has lived in Germany for 30 years - but America is still her home and her love.
"It's my home, and you love your home. That does not mean that it's right. That does not mean that it's perfect. But that doesn't take your love away. That's how you go about setting things right."
Protesting society and the government isn't unpatriotic, she says. It's the opposite.
"Patriotism means that you love your country. ... You love it by trying to make her live up to her creed: 'Liberty and justice for all.'"