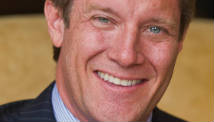 Editor's note: Charles Garcia, who has served in the administrations of four presidents, of both parties, is the CEO of Garcia Trujillo, a business focused on the Hispanic market. He was named in the book "Hispanics in the USA: Making History" as one of 14 Hispanic role models for the nation. Follow him on Twitter: @charlespgarcia. Lea este artículo en español/Read this article in Spanish.
By Charles Garcia, Special to CNN
(CNN) - Last month's Supreme Court decision in the landmark Arizona immigration case was groundbreaking for what it omitted: the words "illegal immigrants" and "illegal aliens," except when quoting other sources. The court's nonjudgmental language established a humanistic approach to our current restructuring of immigration policy.
When you label someone an "illegal alien" or "illegal immigrant" or just plain "illegal," you are effectively saying the individual, as opposed to the actions the person has taken, is unlawful. The terms imply the very existence of an unauthorized migrant in America is criminal.
In this country, there is still a presumption of innocence that requires a jury to convict someone of a crime. If you don't pay your taxes, are you an illegal? What if you get a speeding ticket? A murder conviction? No. You're still not an illegal. Even alleged terrorists and child molesters aren't labeled illegals.
By becoming judge, jury and executioner, you dehumanize the individual and generate animosity toward them. New York Times editorial writer Lawrence Downes says "illegal" is often "a code word for racial and ethnic hatred."
The term "illegal immigrant" was first used in 1939 as a slur by the British toward Jews who were fleeing the Nazis and entering Palestine without authorization. Holocaust survivor and Nobel Peace Prize winner Elie Wiesel aptly said that "no human being is illegal."
Migrant workers residing unlawfully in the U.S. are not - and never have been - criminals. They are subject to deportation, through a civil administrative procedure that differs from criminal prosecution, and where judges have wide discretion to allow certain foreign nationals to remain here.