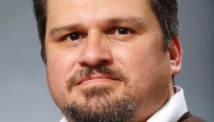 Editor's note: Ruben Navarrette Jr. is a CNN contributor and a nationally syndicated columnist with the Washington Post Writers Group. Follow him on Twitter: @rubennavarrette.
By Ruben Navarrette Jr., CNN Contributor
San Diego, California (CNN) - What's in a name? For my friends and simpaticos in the immigration reform community, enough to go ballistic at the mere mention of the phrase: "illegal immigrant."
First, there's enough to be afraid of in this world - from big government to monsters under the bed. We shouldn't be afraid of words. And when it comes time to declare a word or phrase offensive, we should be careful to do so judiciously and not go overboard.
That's my advice to my very good friend and business partner, Charles Garcia, for whom I have great affection and tremendous respect. He's my brother from another mother. That's true even on the rare occasion when he's wrong. And that's the case this week now that Charlie has written, in a thought-provoking column for CNN.com, that the phrase "illegal immigrant" is "biased" and "racially offensive." He also implied that it's a "slur" and - borrowing language from George Orwell - a "worn-out and useless phrase."
Opinion: Why 'illegal immigrant' is a slur
Actually, it's none of the above. The phrase is accurate. It's the shoe that fits. It's reality. And, as is often the case with reality, it's hard for some people to accept.