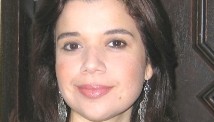 Editor's note: Ana Navarro, a Republican strategist and commentator, served as national Hispanic campaign chairwoman for John McCain in 2008 and national Hispanic co-chair for Jon Huntsman's 2012 campaign. Follow her on Twitter @ananavarro.
By Ana Navarro, CNN Contributor
(CNN) - This week, the National Council of La Raza is hosting its annual conference in Las Vegas. The group is the biggest kid on the Hispanic block. Starting with George H.W. Bush, every Democrat and Republican president and nominee has addressed the conference. This year, neither Barack Obama nor Mitt Romney is doing so.
This is surprising in a year when plenty has been said about the importance of the Latino vote. Romney needs to do better than John McCain did in 2008. Obama needs to recapture Latino lightning in a bottle. He needs a wide margin of victory among Latinos and a high voter turnout.
Vice President Joe Biden is scheduled to speak at this week's conference. The National Council of La Raza won't get the top dog. It will get the attack dog. You can send a No. 2 to burials and weddings of foreign leaders and to conferences you don't want to attend.
It's hard to express disappointment about merely getting the U.S. vice president to show up. Romney doesn't have a running mate. His campaign sent former Commerce Secretary Carlos Gutierrez as a surrogate. The National Council of La Raza said the agenda was full and didn't give him a speaking slot.