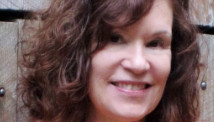 Editor's note: Sally Koslow is the author of "Slouching Toward Adulthood: Observations from the Not-So-Empty Nest" (Viking).
By Sally Koslow, Special to CNN
(CNN) - Dear baby boomer parents,
It's time to talk. After people my age were done growing our hair long, wearing our bell bottoms and protesting the Vietnam War, we got jobs, mortgages, high cholesterol and bunions. Many of us also educated children - often at colleges that would never have admitted us - and groomed our kids to expect and accept only the best, never dreaming that they'd graduate into an economy that would crush even some of the brightest.
Plenty of our children have gotten the short straw.
Some 53% of people younger than 25 are unemployed or underemployed. Many have been crippled by indecision, picking a direction, reversing it, spinning the dial again, and flying two stars to the right, straight on till morning before they return to live with us again.
There is more, however, to their generational wandering and inertia than pure economics.
Boomers' fury at the very idea that we have to age sends a subliminal message that there will always be time for our kids to get another degree or to surf another couch, to break up with one more partner or employer, and to wait around to reproduce, while ignoring the reality that opportunities will evaporate.