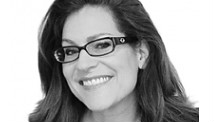 By Erika Christakis, TIME.com
(TIME.com) - There's a predictable cycle of mourning and finger-pointing that follows a massacre like the shootings last week in Aurora, Colorado. First come the calls for unity and flags flown at half-staff. Then the national fissures appear: The gun lobby stiffens its spine as gun control advocates make their case. Psychologists parse the shooter's background, looking for signs of mental illness or family disarray. Politicians point fingers about "society run amok" and "cultures of despair."
We've been down this path so many times, yet we keep missing the elephant in the room: How many of the worst mass murderers in American history were women? None. This is not to suggest that women are never violent, and there are even the rare cases of female serial killers. But why aren't we talking about the glaring reality that acts of mass murder (and, indeed, every single kind of violence) are overwhelmingly perpetrated by men? Pointing out that fact may seem politically incorrect or irrelevant, but our silence about the huge gender disparity of such violence may be costing lives.
Imagine for a moment if a deadly disease disproportionately affected men. Not a disease like prostate cancer that can only affect men, but a condition prevalent in the general population that was vastly more likely to strike men. Violence is such a condition: Men are nine to 10 times more likely to commit homicide and more likely to be its victims.