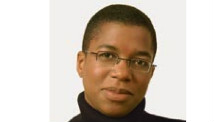 Editor's Note: Ainissa G. Ramirez, Ph.D., is the director of the award-winning science lecture series for children called Science Saturdays at Yale, and hosts a video series, "Material Marvels. "Technology Review named her one of the world's 100 Top Young Innovators for her contributions in transforming technology. Follow her on @blkgrilphd. This piece was written in association with The Op-Ed Project.
By Ainissa G. Ramirez, Special to CNN
(CNN) - Sally Ride was a fantastic physicist and astronaut, and later a science education reformer.
I was surprised to learn of her passing on Monday. I was even more surprised to learn that she was a lesbian.
Sally Ride, first American woman in space, dies
She left us with one last gift — she came out publicly.
In just one line, the obituary issued by her company shared her love with the world: "In addition to Tam O'Shaughnessy, her partner of 27 years, Sally is survived by her mother, Joyce; her sister, Bear; her niece, Caitlin, and nephew, Whitney; her staff of 40 at Sally Ride Science; and many friends and colleagues around the country."
With that, another dimension has been added to her remarkable life, inspiring those who are different, especially gay children.
Sally Ride is a role model.
She is one of my heroes, and I share her story when I speak to groups.
I go around the country trying to encourage students, teachers and audiences about the importance of teaching science, technology, engineering and math (STEM) to create problem-solvers.
I especially try to encourage girls by showing them role models. I tell my audiences that Ride's selfless act was to help others learn and love STEM topics so that they too can live their dreams.
Revenge of the nerds: They've got the best jobs
I aspired to be an astronaut until learning I would not qualify with my poor vision.
But this goal felt tangible because I saw faces in the space program that looked more like mine: Ronald McNair, a black man; Sally Ride, a woman, and Mae Jemison, a black woman. With those models in mind, I pursued a career in science.
Like Ride, I was one of a few women in my department who received a doctorate in science from Stanford. I could only imagine how Stanford's campus was for a female physics student in the 1970s. When she graduated with a doctorate, only 5% of all physics degrees were earned by women.
Today, there are still few women in STEM fields. There isn't much room in the sciences to think about race, gender, and sexual orientation. Difference is not valued.
Although I received prestigious industry awards and research grants, over time I found I was more inspired by teaching and getting kids excited about science. I learned this from Sally Ride.
After her phenomenal career,  she established Sally Ride Science to inspire children by creating fun and engaging science class materials. She had already done so much. She could have stopped years ago. But, she took one last bold step. She came out to the public through her obituary.
In doing so, she has sent a beacon to all that are different that they can reach for the stars, because she did. In her passing, she has given us all a map to the final frontier. But it is not outer space, but rather our own inner truth.
The opinions expressed in this commentary are solely those of Ainissa G. Ramirez.