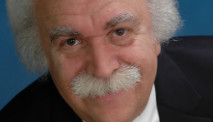 Editor's note: Jack Levin, Ph.D. is the Brudnick Professor of Sociology and Criminology at Northeastern University. He has authored or co-authored 30 books, including the recently published volume "Serial Killers and Sadistic Murderers—Up Close and Personal and The Violence of Hate."
By Jack Levin, Special to CNN
(CNN) - My colleague James Alan Fox and I have studied hundreds of cases of mass murder, including those committed at random in shopping malls, churches, health clubs, and cinemas.
Almost every killer who opens fire indiscriminately in a public place seems to have been delusional, paranoid, and hallucinatory.
Yet no matter how definitive the evidence, this conclusion does not sit well with Americans who seek justice for seemingly "crazy" acts of violence. It seems to me that many people would prefer to believe that mass killers are evil rather than sick.
Colorado movie shooting suspect charged with murder
Part of the reason may be that the attribution of illness sounds like an excuse rather than an explanation.
The label "evil" distances the killer from "normal" people in the minds of most Americans, but illness does not. Millions of Americans suffer from depression; millions more have anxiety disorders, and they wouldn't kill anyone.
Most individuals do not regard themselves as evil; they have a conscience, feel empathy for victims, and are remorseful when they do the wrong thing.
Remembering the Colorado shooting victims
In short, they believe themselves and their family members to be nothing like the killer in Aurora, and that makes them feel more secure.
Public opinion surveys indicate that Americans hate the insanity defense, and they may be afraid that a diagnosis of serious mental illness would only prevent justice from being served.
In reality, just 1% of all felony defendants attempt the insanity plea, and only one-third are successful.
Mass murderers take the lives of at least four victims simultaneously in one or two locations, and are about 1% of approximately 15,000 homicides committed in the United States during any given year.
The influence of such rampages, however, goes far beyond numbers.
These hideous and brutal murders are important not only for the pain and suffering they cause, but also because they often inspire ineffective changes in public policy and the law.
Opinion: Drawing the wrong lessons from horrific events
For example, the Aurora mass killing has renewed support for a ban on semi-automatic weapons, when the overwhelming majority of homicides–some 12,000 yearly–are committed with small-caliber handguns. Legislators should be talking about how to get guns off the streets and out of the hands of 17-year-old boys.
Having studied mass killings for more than 30 years, I suspected from the beginning that the alleged perpetrator of the Aurora, Colorado, massacre was seriously mentally ill. Not surprisingly, it was revealed that he had been seeing a psychiatrist.
Shooting suspect was a psychiatric patient
Most mass killers are not psychotic; they tend to be middle-aged men whose psychopathology is situational. That is, they have suffered some catastrophic loss—the loss of a job, an important relationship during a nasty separation, or academic standing—and they seek to get even with those particular individuals they are convinced are responsible for their miseries.
Court appearance fuels theories about Colorado shooting suspect
The Aurora killer was different in several respects. He was only 24 years old—hardly middle-aged like most mass killers. He seemed disoriented in court, and was thoroughly confused about whether or not to blow up police officers, actually informing them of his booby-trapped apartment before they could enter and be blown away.
It is conceivable that he actually believed himself to be the Joker from the Batman comics. Psychotics are hard-pressed to recognize the difference between fantasy and reality, and the killer had been obsessed with superheroes long before he went on his rampage.
What frequently gets left out of state laws defining the insane mind-set of a killer is his reason for the rampage: Does the killer really believe himself to be a character out of a Batman film? Does he see his victims as cinematic villains rather than as flesh and blood human beings?
The insanity defense is perhaps the only chance the defendant has to avoid being executed.
One factor that can lead a jury to reject finding a defendant insane is to determine that he premeditated his attack. Planning sounds so rational. How can a killer who methodically executes a large number of victims be crazy? Most mass killers plan methodically; they don't seem confused.
The Columbine rampage was planned for 13 months. The Virginia Tech massacre was worked out for at least a few weeks, perhaps even longer.
Opinion: Is it still too soon to talk about gun control?
There is a false belief among some jurors that the insane defendant will somehow be released in a few months after being convicted and then determined to be sane again by a few psychiatrists.
In reality, those killers who are found not guilty by reason of insanity spend just as much time incarcerated as those who are convicted.
The massacre at a midnight movie screening in Aurora was an unforgivably hideous crime, and begs to be understood. The court would not be excusing the killer, even if he is determined to be psychotic. Rather, it would be an explanation of why he killed.
Even if the defendant deserves to be found not guilty by reason of insanity, chances are that it won't happen. There is only one defendant in court, only one individual on trial for the murder of 12 innocent people.
The reasoning is simple but wrong: If the defendant isn't responsible for a vicious mass murder, then who is?
Jurors tend to feel exactly like the family of the victims.
They are reluctant to let the killer off the hook–even if he is insane.
The opinions expressed in this commentary are solely those of Jack Levin.