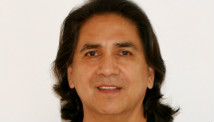 Editor's note: Jesús Chairez, a Latino activist and freelance writer, is a former producer and host of the first GLBT Latino radio show, "Sin Fronteras" ("Without Borders") on KNON 89.3 FM. He has written for the Dallas Morning News, Dallas Voice and the Los Angeles Times. Follow him on Facebook.com/jesuschairez or Twitter: @JesusChairez
By Jesús Chairez, Special to CNN
Dallas, Texas (CNN) - When Leo Manzano won second place in the 1,500-meters final at the Olympics, he celebrated his well-deserved victory by waving two flags, that of the United States and Mexico. He has every right to do so: After all, he has dual citizenship for both countries.
Some observers disagree with Manzano's action. On CNN.com, Ruben Navarrette voiced his concerns that Manzano was showing disloyalty to the United States even while he's wearing the USA jersey.
Opinion: U.S. Olympic athlete, Mexican flag?
Judging by the volume of comments in response to Navarrette's opinion, one would think that Manzano had committed treason. One reader wrote, "He is pathetic. ... Go back to Mexico. You're either American OR NOT!!" OK, calm down. Let's not get too worked up here.
Navarrette was right when he said that "it's all about context." Like him, I personally don't like Mexican-Americans or undocumented Mexicans waving Mexican flags protesting in the United States. But keep in mind, we live in America: a country where one can voice an opinion, however different it might be. We live in a land that has freedom of speech.
But I believe Navarrette missed the larger point. Manzano is not Mexican-American but was born a Mexican and became an American. There is a reason one can have dual citizenship; it means that one can have an allegiance for two countries. There is no conflict of interest. If governments can approve of dual citizenship, why can't individuals embrace it?