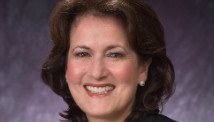 Editor's note: Anita McBride is an executive-in-residence at America University in Washington. She was first lady Laura Bush's chief of staff and worked in the Ronald Reagan and George H.W. Bush administrations.
By Anita McBride, Special to CNN
(CNN) - When Mitt Romney picked Paul Ryan as his running mate, the media frenzy surrounding the announcement included claims that the choice was bad for women and that it would not attract women voters. Ryan's pro-life voting record was especially highlighted, and once again, the "war on women" came to the forefront and diverted attention from the ultimate women's issue in this election - our dire economic future.
It is misguided to think that women vote as a bloc. We are a diverse group, and it is nearly impossible for any candidate to appeal to all sides of the political spectrum. The reality is that women's top concerns are the same as men's, and like men, women are more likely to vote along party lines.
U.S. Rep. Ryan's addition to the Republican ticket ensures that the debate about the economy will be vigorous. For women, and all Americans, nothing can be more important.