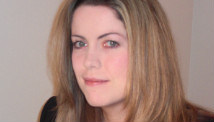 Editor's note: Shauna R. Prewitt is a lawyer in Chicago. She is the author of "Giving Birth to a 'Rapist's Child': A Discussion and Analysis of the Limited Legal Protections Afforded to Women Who Become Mothers Through Rape," written for the Georgetown Law Journal.
By Shauna Prewitt, Special to CNN
Chicago, Illinois (CNN) - When I was in law school, my criminal law professor introduced us to the crime of rape by reading us a quote from Lord Chief Justice Sir Matthew Hale, a 17th-century English jurist: "In a rape case it is the victim, not the defendant, who is on trial."
It was not merely a history lesson. I had lived it.
While a student in my final year of college, at age 21, I was raped. I have dissected that moment - the horrifying moment that I became a "victim" - from every possible angle. I have poked and prodded, examined and re-examined. Regrettably, I have even suspected myself in a desperate, ultimately futile attempt to understand how I became a victim.
But blaming myself was neither my idea nor my first inclination. I thought such 17th-century notions were long dead. I was wrong. People who did not even know me were quick to comment or speculate on my rape. What were you wearing? Did you scream loudly? Did this occur in public?
'Legitimate rape' reaction, from the Congo to black crickets
As my history lesson said, I found myself on trial, facing the most fierce judge and jury: ignorance.
Eight years after my rape, I find myself on trial against ignorance again. Rep. Todd Akin's recent comments that "legitimate rape" rarely results in pregnancy not only flout scientific fact but, for me, cut deeper. Akin has de-legitimized my rape.