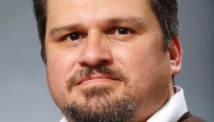 Editor's note: Ruben Navarrette Jr. is a CNN contributor and a nationally syndicated columnist with the Washington Post Writers Group. Follow him on Twitter: @rubennavarrette.
By Ruben Navarrette Jr., CNN Contributor
San Diego (CNN) - Immigration groups, Obama surrogates, the media and the Democratic Party have a message for Latino voters, who some say could swing the election because they are heavily represented in four battleground states - Colorado, Nevada, Florida and New Mexico.
Here's the message: Vice presidential hopeful Paul Ryan is anti-Latino, and his immigration views are simplistic, intolerant and punitive.
Really? Someone should tell that to the anti-immigrant group NumbersUSA, which advocates not only an end to illegal immigration (and there is nothing wrong with that) but also a dramatic reduction in legal immigration to pre-1965 levels (there is a lot wrong with that). It is the views of groups such as this - which sadly have a lot of influence on the Republican Party - that can genuinely be called simplistic, intolerant and punitive.
So why does NumbersUSA list Ryan's "career grade" in Congress as a "C"? Ryan's grade puts him in the bottom 10% of all current Republican members of Congress, according to Roy Beck, the group's founder and CEO.
The nicest thing that Beck could find to say about Ryan after the congressman from Wisconsin joined the GOP ticket was that Ryan "doesn't seem to have put a lot of thought into immigration policy and doesn't seem to have deep ideological reasons for his poor immigration record."
Wow. That's a ringing endorsement, isn't it? If someone like Beck thinks you have a "poor" record on immigration, it means you have both a heart and a brain.