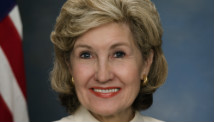 Editor's note: Kay Bailey Hutchison is a Republican senator from Texas.
By Kay Bailey Hutchison, Special to CNN
(CNN) - In the run-up to the party conventions, new attention has been focused on women's issues in the political sphere. It has been accompanied by claims that the Republican Party is somehow unfriendly to women - which will be a surprise to the thousands of women attending the convention in Tampa, Florida.
The assertion is baseless. Having served 19 years in the Senate, and as a lifelong Republican, I have some perspective.
Much of the recent debate has focused on a narrow slice of what constitutes women's issues and how gender should direct women's views. But this is overly simplistic.
Women make up half of the most diverse country in the world. We are represented ethnically, socially, racially, economically, religiously and ideologically across the spectrum. To say that there is a set of concerns that can be labeled "women's issues" is absolutely true. To assume that we all feel the same way about them - or that we must feel the same way about them to represent our gender legitimately - is inherently sexist.
My experiences as a woman certainly inform my perspective, but they do not wholly define my political views. I am also guided by the values my family instilled and the educational opportunities I had growing up.
That we employ different methods and points of view does not mean that one or the other party is the natural place for women.