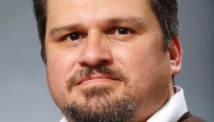 Editor's note: Ruben Navarrette Jr. is a CNN contributor and a nationally syndicated columnist with the Washington Post Writers Group. Follow him on Twitter: @rubennavarrette.
By Ruben Navarrette Jr., CNN Contributor
(CNN) - Now that delegates have converged on Tampa, Florida, for the Republican National Convention, one has to wonder whether there is enough room in the arena for all the conflicting and contradictory elements of the modern Republican Party.
There is the camp that claims it wants to be more inclusive, broader in its appeal and more welcoming to women, gays and minorities. Former Florida Gov. Jeb Bush recently warned that, because of changing demographics, the GOP has to "reach out to a much broader audience than we do today."
But then there is the camp that ensured that the Republican platform included language rejecting not just same-sex marriage but also the watered-down alternative that many elected officials find more palatable: civil unions.
The GOP platform committee also defeated a proposed amendment that said all Americans should be treated "equally under the law" as long as they're not hurting anyone else.