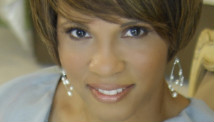 Editor's note: Sophia A. Nelson is a columnist and political analyst. She is the author of "Black Woman Redefined: Dispelling Myths and Discovering Fulfillment in the Age of Michelle Obama."
By Sophia A. Nelson, Special to CNN
(CNN) - Let's get right to it: The Republican National Convention has struggled with balancing imagery and tone when it comes to the matter of its lack of diversity and inclusion.
This is nothing new.
However, what has struck this former lifelong Republican-turned-independent is that the convention has staked its future on "nostalgia" versus "newness."
Republicans, including a rousing speech by former U.S. Secretary of State Condoleezza Rice, are asking Americans to look back, to remember who we were and to remember what made us great.
Not a bad thing I guess if you are over 50, white, from the South or Midwest and feel like the America you once loved has gone to hell in a handbasket.
The problem with this vision, for many Americans, is that it is not inspirational.  It does not invoke a new frontier, a new way forward. It does not offer a way out of the pain and distress that the Great Recession has had on people of color.
Communities of color look for candidates who can relate to their unique American experience: hence the great success of Bill Clinton and Barack Obama versus the lackluster support for Al Gore and John Kerry.
Opinion: GOP, big tent or big mess?
The Mitt Romney-Paul Ryan vision is a pragmatic, reasonable business approach to problem-solving. Good stuff if you are working in corporate America or on Wall Street. Not so much if you are on Main Street and need to feel comfortable with the guy who sits in the Oval Office.
Republicans have a "message" problem and are unable to connect with communities of color, and they also have a "messenger" problem. Here is my advice on how they can gain credibility with these communities. 
Public polling data has confirmed for years that African-Americans and Latinos are fairly conservative when it comes to their values. Both communities tend to believe in pulling oneself up by the proverbial bootstraps. Both communities lag far behind in the national economic wealth and prosperity gap.
Republicans, looking at the inevitable browning of America, should have mapped out a political strategy that would have helped them make significant inroads into communities of color since the 1990s.
But they have not.
Opinion: Why GOP branding isn't working
Let me tell you why.
The same architects who devised the infamous GOP Southern strategy are still largely in control. They like things the way they are. Ask Michael Steele, the former Republican National Committee chairman who was run out for daring to invest financial resources in real, sustained coalition building. I know these people, and that is why I could no longer be in a party where voices such as the late Jack Kemp (Ryan's mentor) and Christine Todd Whitman (my former boss) were being silenced.
The GOP no longer has great statesmen such as Everett Dirksen, Gerald Ford or Ed Brooke.
Opinion: At convention, GOP leaders reflect U.S. diversity
On Thursday night, Romney will make his case to the American people as to why they should hire him and fire Obama as president. I would suggest he find a way to speak to all the American people.  My unsolicited advice to the Republican nominee is the same advice I give to Fortune 500 companies on how to recruit, and keep, women of color:
Have a "hook": Let people know what you can offer them. If you can't get this right, you lose.
Create a welcome environment where people feel safe to be themselves.
Offer a vision that includes everyone.  People stay and thrive where they feel welcome, appreciated and included. They must see people who look like them and who share their life experience succeeding.  This is critical.
If Romney and the Republicans truly want to build an inclusive GOP, versus one just made for TV, they will need to heed this advice. Republicans will not make significant inroads with communities of color until they gain some "street credibility" by including and developing leaders who are respected, who can walk the talk and bring the message to the masses.
The opinions expressed in this commentary are solely those of Sophia A. Nelson.