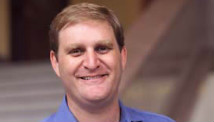 Editor's note: Nathaniel Persily is the Charles Keller Beekman Professor of Law and Political Science at Columbia Law School.
(CNN) - In the space of two weeks, two different courts have come to two different results in evaluating the legality of two similar voter identification laws.
In Pennsylvania, a state trial judge upheld the newly enacted voter ID law under the state's constitution, while Thursday in Washington, a federal panel rejected Texas' similar ID law under the federal Voting Rights Act.
Despite their differences, both courts were quite right to agree on a central proposition: We really don't know how large an impact these voter ID laws will have on elections. In the end, the question, both legal and moral, often boils down to who should have the burden of proof: Should states be forced to show their laws are justified because they prevent demonstrable fraud or should opponents be forced to show that the law prevents large numbers of people from voting?
Voter ID cases often pit an invisible plaintiff against an imaginary problem. It is difficult to find voters who absolutely cannot vote because of an ID law, just as it is challenging to find instances of the type of fraud such laws intend to prevent.
The plaintiffs are invisible because very few people have the means to bring the federal case to challenge such laws but don't have the ability to navigate the barriers at the Department of Motor Vehicles to get an actual ID. Also, although we do know about 10% of Americans might not have the ID necessary to vote, we don't know how many won't vote specifically because of this extra burden, how many will be motivated to get an ID or how many will resort to absentee ballots, which do not require ID.