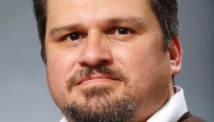 Editor's note: Ruben Navarrette Jr. is a CNN contributor and a nationally syndicated columnist with the Washington Post Writers Group. Follow him on Twitter: @rubennavarrette.
By Ruben Navarrette Jr., CNN Contributor
Charlotte, North Carolina (CNN) - As you probably heard, Julian Castro's keynote speech to the Democratic National Convention was historic.
It marked the first time that a Latino had ever delivered the signature address at that event, and the fact that the 37-year-old mayor of San Antonio was invited to do so by the Democratic Party - and his twin brother, Texas state Rep. and congressional candidate Joaquin Castro, was chosen to introduce him - was a show of respect for America's largest minority.
As we Latinos might say: "Ya era tiempo" - "It was about time." A majority of Latinos have voted for the Democratic candidate in every presidential election dating back to 1960. That's 13 elections, loyally casting votes for strong candidates and weak ones. Over the last half-century, a lot of Democrats have owed their political careers to voters with names such as Gutierrez, Rodriguez or Morales.