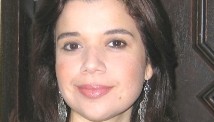 Editor's note: Ana Navarro, a Republican strategist and commentator, served as national Hispanic campaign chairwoman for John McCain in 2008 and national Hispanic co-chair for Jon Huntsman's 2012 campaign. Follow her on Twitter @ananavarro.
By Ana Navarro, CNN Contributor
(CNN) - A few weeks ago, I said Mitt Romney's Hispanic outreach was not visible to the naked eye. I try to call 'em as I see 'em, even when it means criticism of my own party.
Today, I see a Romney Hispanic blitz. Latino-Palooza is underway. Hispanic volunteers are holding events, making phone calls, knocking on doors. Romney began to spend significant resources on Spanish TV ads in swing states with a sizable Hispanic population. He's doing an interview with Telemundo, speaking to the U.S. Hispanic Chamber of Commerce and participating in a Univision Candidate Forum, all this week.
My unsolicited advice to Romney: CONNECT! For the love of God, Mitt, acknowledge you are in front of Latinos. It's OK to talk to different communities about specific issues that affect them more than others. If done correctly and with sincerity, it is called speaking to your audience. If it strikes an inauthentic note, it's pandering.
Earlier this year, Romney spoke to the Latino Coalition. He mentioned "Latino" twice, once while thanking his hosts. Recently, he spoke at an event in Miami, Florida. You may have thought it was taking place in Miami, Ohio. He made no comments specifically targeted to the thousands of Hispanics braving the heat and humidity to hear him. Romney never mentioned foreign policy toward Latin America, not even Cuba. How someone fails to do that in the heart of Cuban-American Miami is puzzling.