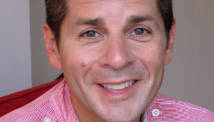 Editor's note: Dean Obeidallah, a former attorney, is a political comedian and frequent commentator on various TV networks including CNN. He is the editor of the politics blog "The Dean's Report" and co-director of the upcoming documentary "The Muslims Are Coming!" Follow him on Twitter: @deanofcomedy.
(CNN) - Newsweek's cover story "Muslim Rage" has inspired a comedic rage.
The magazine's newest issue features an article by Ayaan Hirsi Ali, who purports to lecture the West on how to best handle Muslim rage. Newsweek, in an effort to promote the article, turned to Twitter, asking people to tweet their thoughts on the article, followed by the hashtag #MuslimRage.
What happened next was not what Newsweek or Ali could have anticipated or wanted. Instead of an academic discussion about the article, or hate-filled diatribes by Islamophobes, it turned into something extraordinary.
Thousands of tweets bearing the hashtag #MuslimRage filled Twitter, showcasing satire at its best - the type, by definition, which uses "wit, irony, or sarcasm used to expose and discredit vice or folly."
The tweets - posted mostly by Muslims it seems - are a comedic roast of the specious proposition that was peddled to us by Newsweek and Ali. Here are just a few samples:
Danya Hajjaji ‏@DanyaHajjaji
When everyone in history class turns to you once 9/11 is brought up. #MuslimRage