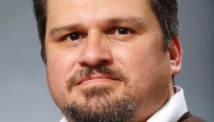 Editor's note: Ruben Navarrette Jr. is a CNN contributor and a nationally syndicated columnist with the Washington Post Writers Group. Follow him on Twitter: @rubennavarrette.
By Ruben Navarrette, Jr., CNN Contributor
(CNN) - Imagine what it must be like to be born in one country but only know another, to be labeled "illegal" but feel 100% American, and to be asking for special dispensation from a government that has shown a flair for arresting and deporting people just like you.
"Samuel" doesn't have to imagine this life. He's too busy living it.
The recent high school graduate is one of about 82,000 Dreamers who opted to roll the dice on a new government program that promises temporary relief for young illegal immigrants who were brought to the United States as children, have no criminal record and are pursuing higher education.
They're called Dreamers because they might have qualified for legal status under the Dream Act if the bill hadn't died in the Senate in December 2010 when 36 Republicans and 5 Democrats voted against cloture.