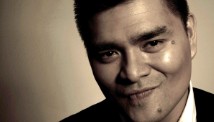 Editor's note: Jose Antonio Vargas is the founder of Define American, a nonpartisan, nonprofit campaign that seeks to elevate the immigration conversation. An award-winning journalist, Vargas disclosed his undocumented immigration status in an essay for The New York Times Magazine in June 2011. Vargas attended California's public schools and early this year was named Alumnus of the Year by San Francisco State University.
By Jose Antonio Vargas, Special to CNN
(CNN) - Arizona's immigration law, Senate Bill 1070, has generated a lot of ink recently, especially with a court ruling last week that allowed a controversial provision that in my view will result in racial profiling to move forward.
The law's goal is chilling: ramp up deportations of undocumented people by forcing local police into the difficult role of immigration agents. And with last week's ruling, police are now required to go out of their way to investigate the immigration status of everyone they "suspect" might be undocumented whom they arrest or stop.
In practice, that will mean targeting people just for the way they look or speak, separating families, and trapping undocumented people in local jails for minor infractions to await deportation.
As an undocumented American - and I am, in my heart, an American - it is my hope that our nation doesn't follow Arizona's discriminatory example. Will Arizona become the norm, or can we work as a nation to fix dysfunctional immigration policies so that they reflect our best values as Americans?
All eyes are now on California for a key part of the answer.
Read Jose Antonio Vargas' full column
FULL STORY