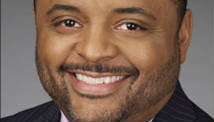 Editor's note: Roland Martin is a syndicated columnist and author of "The First: President Barack Obama's Road to the White House." He is a commentator for the TV One cable network and host/managing editor of its Sunday morning news show, "Washington Watch with Roland Martin."
By Roland Martin, CNN Contributor
(CNN) - When was the last time you heard someone say it's important to hire a qualified white person for a job? No, seriously, I really want you to think about that question.
Whenever there is a discussion about diversity, inclusion or affirmative action, we always hear folks say, "We do a great job of trying to find qualified minorities."
That always tickles me, because when it comes to hiring whites, the assumption is that all are qualified, so there's no need for the qualifier "qualified."
That was the first thing that came to mind when former New Hampshire Gov. John Sununu gave his opinion on "Piers Morgan Tonight" on Thursday regarding Gen. Colin Powell's endorsement of President Barack Obama.
Booker: Sununu's comment was 'unfortunate'
"Frankly, when you take a look at Colin Powell, you have to wonder whether that's an endorsement based on issues or whether he's got a slightly different reason for preferring President Obama," Sununu said.
When Morgan asked him what that reason is, Sununu said, "Well, I think when you have somebody of your own race that you're proud of being president of the United States, I applaud Colin for standing with him."
Oh, John, you're such a charmer to say you applaud Colin Powell for being a righteous brother and supporting his brother from another mother.