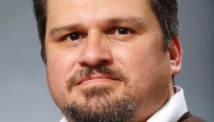 Editor's note: Ruben Navarrette Jr. is a CNN contributor and a nationally syndicated columnist with the Washington Post Writers Group. Follow him on Twitter: @rubennavarrette.
By Ruben Navarrette, Jr., CNN Contributor
San Diego (CNN) - We start with the obvious question: Why do the media, political observers and presidential campaigns spend so much time talking about the Latino vote?
Many Americans resent the implication that some votes are more important or have more impact than others. (No one is saying that's the case.)
Still, why don't we talk with equal enthusiasm about voting by African-Americans or white evangelicals or left-handed senior citizens who live in Rhode Island?
Here are four reasons:
1. The number of Hispanic voters has been increasing steadily - by 2 million since the last presidential election.An estimated 12 million Latinos are expected to cast ballots in November, up from 10 million in 2008. That could account for as much as 10% of the total number of ballots cast across all demographic groups.
2. Latino voters live in swing states that pick presidents.They are a major presence in four battlegrounds: Colorado, Florida, Nevada and New Mexico. While they are also a force in blue states such as California and New York and red states such as Texas and Arizona, their real influence is in the purple states.