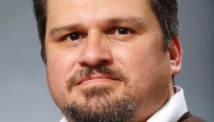 Editor's note: Ruben Navarrette Jr. is a CNN contributor and a nationally syndicated columnist with the Washington Post Writers Group. Follow him on Twitter: @rubennavarrette
San Diego (CNN) - The breathtakingly incompetent way that Disney handled the introduction of what was thought to be the Magic Kingdom's first Hispanic princess has me wondering: What kind of Mickey Mouse operation is this?
Given that Hispanics spending power is worth $1.2 trillion, it's not surprising the media and entertainment behemoth wants a slice of it. But Disney's attempt has turned into a case study of how not to market a product to any group, let alone Hispanics.
Talk about magic. Apparently, Disney has the power to take Hispanics and "de-Hispanicize" them. You start off chocolate, or cafe con leche. Then, suddenly, abracadabra, you're vanilla!
The first casualty is Princess Sofia.