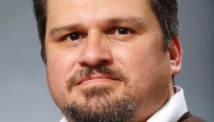 Editor's note: Ruben Navarrette Jr. is a CNN contributor and a nationally syndicated columnist with the Washington Post Writers Group. Follow him on Twitter: @rubennavarrette.
By Ruben Navarrette, Jr., CNN Contributor
(CNN) - Mexico City, home to 20 million people, represents the paradox of the modern Mexico, the side-by-side juxtaposition - in everything from politics to architecture - of old and new.
Turn a corner, and you'll see a church that is 300 years old. Turn another, and you can get Wi-Fi in a Starbucks.
The Distrito Federal, also known as Mexico City, serves as a constant reminder that Mexicans are about maintaining tradition, except when they're sidestepping it. They're about moving forward, except when they are unable to let go of the past. They're about preserving memory, except when they have amnesia.
For example, when it comes to forgiving the corrupt Institutional Revolutionary Party (also known by its initials, PRI), whose leaders brutalized the Mexican people and plundered the country for much of the 20th century, they have short memories; they recently returned the PRI to power by electing Enrique Pena Nieto to the presidency. He takes office December 1.
But when it comes to the aftermath of the U.S.-Mexican war, which lasted from 1846 to 1848 and resulted in the United States seizing half of Mexico's territory - the modern-day U.S. Southwest - Mexicans' memories are long, and forgiveness isn't easy to find. Even after all these years, in diplomatic circles, you still hear talk of the "sovereignty" issue - which, loosely defined, means the constant effort by Mexico to keep the United States from meddling in its domestic affairs and the need for the U.S. to tread lightly.
Read Ruben Navarrette's full column