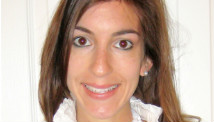 Editor's note: Tara Maller is a research fellow at the New America Foundation and a former CIA military analyst.
By Tara Maller, Special to CNN
(CNN) - One of the most high-profile appointments President Obama will make in his second term is the director of the CIA. Here's a tip for the president: The time is ripe for the first woman to head the agency.
Choosing a woman isn't just about narrowing the intelligence community gender gap. It's also about drawing from the whole pool of talent to ensure the best national security apparatus and responding to Americans' apparent desire for more women in government. Here are the Top 10 reasons President Obama should name a woman as the next CIA director.
1) It would inspire more women to enter the fields of foreign policy and intelligence. The intelligence and foreign policy community is predominantly male. According to a 2009 report published by Women in International Security, women comprise about 13% of the Senior Intelligence Service, and between 21% and 29% of key agencies that grapple with national security matters, like the U.S. Department of State and U.S. Department of Defense. That should be rectified.
2) The November 6 elections showed Americans want to see more women in senior government positions. Women make up 20% of the Senate, a historic high. Overall, the next Congress will have almost 100 women.