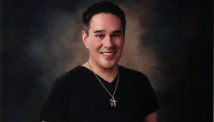 Editor's Note: Jesse Abernathy, a member of the Cheyenne River Sioux Tribe in South Dakota, is the editor of Native Sun News, South Dakota's largest weekly newspaper, which covers issues of local and national interest and concern within Indian country.

By Jesse Abernathy, Special to CNN
(CNN) - Americans will gather together for food and give thanks for their good fortune on Thursday.
But we should not forget the country's indigenous peoples, those who are  less fortunate and the forgotten history of how we came to celebrate this day.
There are some who will visit loved ones who are unjustly incarcerated in prison, who will "tie one on" at the local dive bar in an effort to forget their troubles, or humbly bed down for the night under the cover and comfort of a downtown city bridge, tucked quietly and safely just out of view of mainstream America.
Since initial contact with Europeans, indigenous peoples have had their lands, freedom, culture, identity and even their children legally stripped from them through destructive policies and practices in the name of progress, faith and country.
A community whose ancestors once proudly and freely roamed this continent and provided for their children from the bounty that was "Maka Unci" (Grandmother Earth), are now left wondering why they live in the richest land on the globe, but many have been forced to live in grinding, inter-generational poverty.
It is a history many in America are uncomfortable talking about, or even acknowledging at all. FULL POST