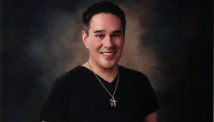 Editor's Note: Jesse Abernathy, a member of the Cheyenne River Sioux Tribe in South Dakota, is the editor of Native Sun News, South Dakota's largest weekly newspaper, which covers issues of local and national interest and concern within Indian country.

By Jesse Abernathy, Special to CNN
(CNN) - Americans will gather together for food and give thanks for their good fortune on Thursday.
But we should not forget the country's indigenous peoples, those who are  less fortunate and the forgotten history of how we came to celebrate this day.
There are some who will visit loved ones who are unjustly incarcerated in prison, who will "tie one on" at the local dive bar in an effort to forget their troubles, or humbly bed down for the night under the cover and comfort of a downtown city bridge, tucked quietly and safely just out of view of mainstream America.
Since initial contact with Europeans, indigenous peoples have had their lands, freedom, culture, identity and even their children legally stripped from them through destructive policies and practices in the name of progress, faith and country.
A community whose ancestors once proudly and freely roamed this continent and provided for their children from the bounty that was "Maka Unci" (Grandmother Earth), are now left wondering why they live in the richest land on the globe, but many have been forced to live in grinding, inter-generational poverty.
It is a history many in America are uncomfortable talking about, or even acknowledging at all.
The story of how the Pilgrims gathered with Native Americans for a feast on what is now widely considered to be the first day of thanks in "America" – before the nation itself was even founded – underscores our misguided notion that the country was entirely founded on boundless, nonindigenous strength, determination, wit and hardiness.
It is a dangerously romanticized notion of a shared indigenous and nonindigenous history.
William Bradford, the governor of the Pilgrim colony where that first Thanksgiving was held, reported in his "History of Plymouth Plantation" that the colonists often went hungry because they refused to work in the fields, choosing instead to steal food. The governor also reported that the colony was rife with "corruption" and "confusion and discontent."
And the concept of thanksgiving was not introduced by those early settlers: Indigenous East Coast tribes already had in place a longstanding tradition of celebrating the autumn harvest with a feast.
This, and other stories of how this land's original inhabitants were treated – or mistreated – in society is one that should be taught more consistently in all of America's schools.
Such an approach to the real, unbiased history of the nation,  as a matter of course and respect, is one that will go far in alleviating, and perhaps even rectifying, the polarization that exists between white and indigenous societies.
At the very least, historical accuracy with regard to first peoples will provide America's schoolchildren with a better sense of who they are, where they came from and where they are going.