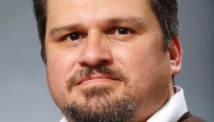 Editor's note: Ruben Navarrette Jr. is a CNN.com contributor and a nationally syndicated columnist.
By Ruben Navarrette, CNN Contributor
San Diego, California (CNN) - On a recent trip to Mexico City, I had barely made my way down the concourse and arrived at the immigration processing area when I got stumped.
Signs pointed the way to two lines: one for "Mexicanos" ("Mexicans"), another for "Extranjeros" ("Foreigners.")
I stood there for a few seconds, unsure of where to go. Growing up in Central California, I had been called a "Mexican" my entire life. It's ethnic shorthand in the same way that my friends in Boston refer to themselves as "Irish" or my friends in New York describe themselves as "Italian." Later, I settled on "Mexican-American."
But, this was Mexico. And, in the homeland of my grandfather, there was no need for shorthand or hyphens. I was simply an American. I speak Spanish, good enough to handle either end of an interview in that language. But I don't have the vocabulary of a native, and I can't shake my American accent.
So I took my U.S. passport and got in the line for Extranjeros.
Read Ruben Navarrette's full column