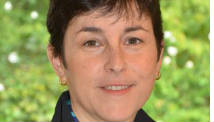 Editor's note:: Frida Ghitis is a world affairs columnist for The Miami Herald and World Politics Review. A former CNN producer and correspondent, she is the author of "The End of Revolution: A Changing World in the Age of Live Television." Follow her on Twitter: @FridaGColumns.
By Frida Ghitis, Special to CNN
(CNN) - Americans love a hero. Everybody does. So who could resist the touching story of the New York policeman who, seeing a homeless man sitting barefoot in the cold, walked into a shoe store and bought him a new pair of all-weather boots?
The picture of clean-cut Officer Larry DePrimo kneeling before bearded, straggly Jeffrey Hillman became an Internet sensation. More than 1.6 million people saw it in the first 24 hours after the New York Police Department posted the image, which was snapped by a tourist.
Chapter 1 of this story moved millions to shed a tear, and one hopes it inspired countless acts of kindness.
Now, we have Chapter 2. And it should move us even more.
Hillman, who became much less famous than his benefactor, is barefoot once again.
Indeed, while DePrimo deservedly received accolades and media attention, we heard almost nothing about the homeless man; there was never any reason to believe his fortunes had improved. After providing protection for his blistered feet, society simply moved on, happy to pat itself on the back for a job well done - and just in time for Christmas.
Read Frida Ghitis' full column