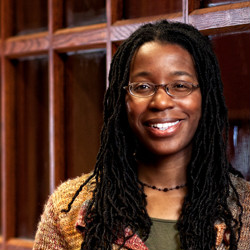 Editor's note: Historian and author Tiya Miles is a professor at the University of Michigan's Afroamerican and African Studies department and a 2011 MacArthur genius award recipient.
By Tiya Miles, Special to CNN
(CNN) - In the documentary film "Black Indians," a man who appears to be African-American recounts his delight at eliciting shocked looks from strangers when he launches into a conversation with his wife in the Cherokee language.
The man who tells this story is Cherokee as well as black and a member of the Cherokee Nation of Oklahoma. His is just one among thousands of examples that show diversity has always been a core aspect of African-American identity.
That diversity has been rich - from the moment when Africans from different tribes, cultures and language groups were captured as slaves and transported to North America to the present day, when African-Americans live in various regions and intermarry with members of other ethnic groups.
The evidence of this diversity is so obvious that it may seem at times invisible.
It exists not only in linguistic diversity - in African-American fluency in English, Spanish, French, Japanese, Cantonese, American indigenous languages and so on - but also in the regionalisms of African-American cuisine from coastal rice and seafood dishes to Southern barbecue sauces.
The salad bowl analogy that is often used to describe multifaceted American society applies just as well within African-American life. There is no such thing as a singular black culture or coherent African-American community. Instead there are many black cultures, many black communities. FULL POST