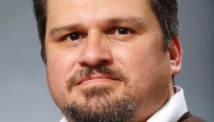 Editor's note: Ruben Navarrette Jr. is a CNN contributor and a nationally syndicated columnist with the Washington Post Writers Group. Follow him on Twitter: @rubennavarrette.
By Ruben Navarrette, Jr., CNN Contributor
(CNN) - I know just what a lot of those so-called DREAMers deserve to get for Christmas: a scolding. There are good and bad actors in every movement, and the bad ones - if not kept in check - can drag the good ones down with them.
The term DREAMers refers to the estimated 1.4 million to 2 million young illegal immigrants who might have gotten some relief if the DREAM Act, which offered legal status in return for attending college or joining the military, hadn't been torpedoed in the Senate in December 2010.
Having declared their intention to better themselves, some in the DREAMer movement now insist that they're entitled to better treatment than run-of-the-mill illegal immigrants. You know, like the hardworking and humble folks who cut your lawn, clean your house or care for your kids. In fact, the DREAMers seem to suggest they're due a reward for good behavior.
At times, these young people act like spoiled brats. They don caps and gowns and disrupt committee hearings and occupy the offices of members of Congress. They dare police to arrest them, and then act surprised when it happens. They're not realistic, or respectful. They don't ask. They demand.
Read Ruben Navarrette's full column