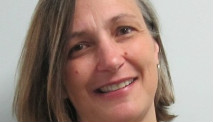 Editor's Note: Laura L. Lovett is an associate professor of history at the University of Massachusetts, Amherst and a founding co-editor of the Journal of the History of Childhood and Youth.
By Laura L. Lovett, Special to CNN
(CNN) - "I don't like Mondays." This was the answer given by one of America's first contemporary mass school shooters, Brenda Spencer, when asked why she had fired 30 rounds with a semiautomatic rifle at a San Diego elementary schoolyard on January 29, 1979.
She killed the school's principal and custodian and wounded nine schoolchildren, some as young as 8.
So unfathomable was the event at the time that this action even inspired a popular song.
But today, Spencer has been nearly lost to our collective memory.
Why is she not remembered? Perhaps because she is one of only two female school shooters that we know of. (In 1985, Heather Smith shot her ex-boyfriend and another boy at her high school before committing suicide.)
Masculinity, mental illness and guns: A lethal equation?
Our biases about gender and violence predispose us to want to make Spencer the outlier.
While it is true that most school shooters have been male and that our cultural association of masculinity and violence may contribute to a shooter's profile, this association also leads our society to de-emphasize what we might learn from women like Spencer.
And while all of these shootings have complex causes that cannot be reduced to gender alone, when we try to make sense of these tragedies by going back to history of school shootings, we need to do so with a clear eye in order to make meaningful comparisons.