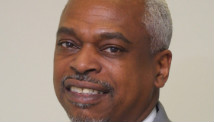 Editor's note: Wade Henderson is the president and CEO of The Leadership Conference on Civil and Human Rights and The Leadership Conference Education Fund.
By Wade Henderson, Special to CNN
(CNN) - On January 1, the nation will commemorate the 150th anniversary of the Emancipation Proclamation, which legally freed slaves in the secessionist Southern states. Meanwhile, thousands of theaters will still be presenting the film "Lincoln," portraying the soon-to-be-martyred president's efforts in January 1865 to persuade the House of Representatives to pass the 13th Amendment, outlawing slavery throughout the nation.
Coming at a time when many Republicans are seeking to rebrand their party, these commemorations of the first Republican president raise this question: Why not refashion the Grand Old Party in the image of the Great Emancipator?
Steven Spielberg's historical drama, as well as the biography upon which it is based, Doris Kearns Goodwin's "Team of Rivals: The Political Genius of Abraham Lincoln," both remind today's Americans that Lincoln was not only a moral leader but also a practical politician. The political identity that Lincoln forged for the fledgling Republican Party - uniting the nation while defending individual rights - was a winning formula for half a century, with the GOP winning 11 of 13 presidential elections from 1860 through 1908.
Moreover, support for civil rights persisted in the party throughout the last century. Among the Republican presidents of the 20th century, Theodore Roosevelt famously hosted Booker T. Washington at the White House. Dwight Eisenhower ordered federal troops to Little Rock, Arkansas, to enforce school desegregation. Richard Nixon expanded affirmative action. And George H. W. Bush signed the Americans with Disabilities Act into law.