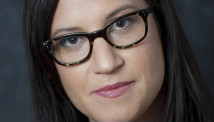 Editor's note: Lauren Wolfe is an award-winning journalist and the director of Women Under Siege, a Women's Media Center initiative on sexualized violence in conflict. She is the former senior editor of the Committee to Protect Journalists, and blogs at laurenmwolfe.com. Follow her on Twitter, @Wolfe321.
By Lauren Wolfe, Special to CNN
(CNN) - On December 16, a young medical student in one of India's major cities was gang-raped, her body destroyed by the bodies of the men who allegedly assaulted her and also by the rusting metal bar doctors say they used to penetrate her. The bar removed part of her intestines. The rest were removed in a hospital far from home where she struggled for her life for just a few days.
It has taken an attack that lies nearly outside of comprehension to prompt demonstrations, but the outcry has begun.
Over the weekend, women rose up in Nepal, protesting outside the prime minister's house against gender-based violence.
What are your experiences of being a woman in India? Send us your stories
Egyptian women have faced ceaseless sexualized violence since the start of that country's revolution, but are now protesting to stop the ever-present sexual harassment and assault.
According to Eve Ensler, the head of V-Day and One Billion Rising, a movement calling for women to rise up on February 14, 2013, and demand an end to violence, women in Somalia are planning what may be their first-ever major demonstrations against rape and violence.
This groundswell - what Ensler calls "a catalytic moment" - is the perfect chance for us to consider how we think about subjugation, rape, and degradation of women globally.
Read Lauren Wolfe's full column