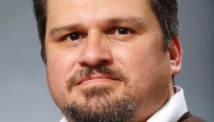 Editor's note: Ruben Navarrette Jr. is a CNN contributor and a nationally syndicated columnist with the Washington Post Writers Group. Follow him on Twitter: @rubennavarrette.
By Ruben Navarrette Jr., CNN Contributor
San Diego, California (CNN) - The upcoming Oscars are no stranger to causes or controversy. And this year, there is a strong dose of both surrounding the film "Argo" - and its star and director, Ben Affleck.
This controversy bubbled up when the buzz started that Affleck could get an Academy Award nomination for best director when the announcements are made Thursday.
"Argo" tells how an ingenious and daring CIA agent helped orchestrate the rescue of six U.S. diplomats from Tehran during the Iran hostage crisis of 1979-1980. In November 1979, about 300 Islamic students stormed the U.S. Embassy and 66 Americans were taken hostage. But six U.S. diplomats escaped and were hidden at the Canadian Embassy by the Canadian ambassador and his wife.
The CIA agent - Antonio "Tony" Mendez, played by Affleck - successfully led the mission to evacuate the Americans, which involved Mendez and his associates posing as a Canadian film crew that was eager to make a movie in Iran.
The real Tony Mendez was awarded the Intelligence Star for Valor, and other honors, for leading the rescue. He later wrote a memoir, detailing the events in Tehran
Read Ruben Navarrette Jr's full column