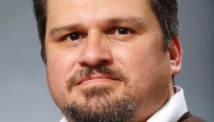 Editor's note: Ruben Navarrette is a CNN contributor and a nationally syndicated columnist with the Washington Post Writers Group. Follow him on Twitter: @rubennavarrette
By Ruben Navarette, CNN Contributor
(CNN) - What is President Obama up to? When it comes to immigration, it's usually no good.
After all, this is the same president who ran for re-election packaged as a kinder and gentler alternative to cold-hearted Republicans who wanted illegal immigrants to "self deport" while, back at the ranch, the Department of Homeland Security was removing illegal immigrants 24/7 at a record pace. In the 2012 fiscal year that ended September 30, an unprecedented 409,849 people were deported. This was an increase from the previous year and it occurred despite policy changes - i.e., those spelled out in the March 2011 memo by Immigration and Customs Enforcement Director John Morton urging prosecutorial discretion - that were supposedly going to limit removals to hardened criminals.
In four years, the administration has removed a record 1.5 million illegal immigrants. And while administration officials may insist that many of them were guilty of felonies and thus less sympathetic, they leave out that under current law, a nanny or gardener who is deported and simply re-enters the country is a felon.
But there are two bright spots in Obama's immigration record. Last summer, the White House announced a policy change that lets undocumented young people avoid deportation by applying for deferred action and two-year work permits. And last month, in a much more obscure change, the administration said it would ease requirements to help undocumented immigrants who seek permanent residency and must return to their home countries to do so.
These folks currently have to wait up to 10 years outside the United States before being able to legally re-enter. But there is a waiver that gives them permission to return to the United States sooner if their U.S.-based families would suffer an extreme hardship from the separation. Under the change, immigrants can remain in the United States while applying for that waiver.
Now Obama wants to go further.