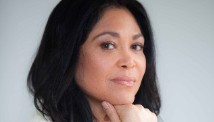 Editor's note: Sandra Guzmán is a journalist, blogger, media consultant, and author of, "The New Latina's Bible: The Modern Latina's Guide to Love, Spirituality, Family & La Vida." Find her at http://www.sandraguzman.com.
By Sandra Guzmán, Special to CNN
(CNN) - Imagine if Dear Abby had been a Cuban feminist living in New York's Spanish Harlem.
Imagine she was a lesbian with gravitas, an immigrant rights activist with spunk, sass and a wickedly mischievous sense of humor - and you have Dolores Prida, an advice columnist widely known and beloved in the Latino community.
She died this weekend, at 69, and her dignified and elegant persona, her significance in New York's theater world, its artistic community, Hispanic life, and journalism cannot be overstated, even if you've never heard of her.
An oldest of three children, Ms. Prida, who was born in a Cabairién, Cuba, came to New York City in 1961 with her siblings and parents, and before long worked in the theater.
She would go on to be a playwright, and among the most important plays she wrote was "Beautiful Señoritas," a searing exploration of the role of women in society. It was written two decades ago, but many of the issues that plagued women then, particularly immigrant women, are still being negotiated today: how to balance the desire for a meaningful career with being a mother and wife when you're stuck in traditional, strict, and suffocating gender roles.
She also taught classes at several colleges and wrote political columns for the New York Daily News and El Diario.
But it was in her role as the voice behind Latina magazine's advice column, Dolores Dice, (Dolores Says) where Ms. Prida's generous spirit, lyrical eloquence and playful wit would find its glory.
Read Sandy Guzmán's full column