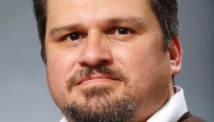 Editor's note: Ruben Navarrette is a CNN contributor and a nationally syndicated columnist with the Washington Post Writers Group. Follow him on Twitter: @rubennavarrette.
By Ruben Navarette, CNN Contributor
(CNN) - Being native-born means never having to think about citizenship. Those concerns are for immigrants, either those who are in the U.S. illegally and want a chance to get legal status or those who already have legal status and would like to upgrade to full citizenship and all the perks that come with it, including voting.
The deeper your roots go, the less likely you are to think about citizenship. Both my parents, three of my four grandparents and half my great-grandparents were all born in the United States. So I've hardly given it a thought.
Until now. I have written about immigration for nearly a quarter-century. I want an end to the deportation frenzy caused by the Obama administration and a chance for the roughly 11 million illegal immigrants to have a shot at legal status. Solutions to these pressing problems pivot on citizenship and what it should cost. More than border security, temporary workers, employer sanctions or reforms to the process for admitting legal immigrants, citizenship has emerged as the linchpin of immigration reform.
If you pulled together 100 undocumented immigrants and asked them how they feel about citizenship, you'd probably get 100 different answers. Some value the chance to become citizens, while others couldn't care less and would settle for a driver's license and the right to travel freely across borders.
Those diverse opinions make it difficult for reformers to know what they should demand in negotiations, what they should hold out for and what they should be willing to ditch if necessary for a deal.
FULL STORY